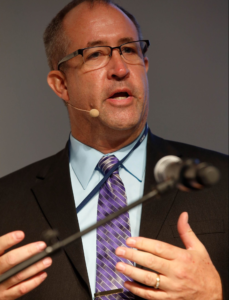 President, Cybrex LLC
John is a career cyber operator with sixteen years of advanced offensive and defensive network operations experience. He is a 23 year veteran of the US Navy, serving with distinction as an Information Operations Officer, Surface Warfare Officer and computer and radar technician. For 9 years, John led a highly successful competitive hacking team consistently placing in the top 5 percent among international competitors. John holds a Master's Degree in Systems Engineering and Information Operations from Naval Postgraduate School and is a Certified Information Systems Professional (CISSP) and Certified Ethical Hacker (CEH).
He is the President of Cybrex LLC, a small business in Norfolk, Virginia (SDVOSB), specializing in cyber security vulnerability assessment, Red Teaming and Cyber capability development.
His current activities include:
Cyber vulnerability assessment of commercial shipping
Navy Red Team support for capability development and evaluation
Cyber security assessments of automated shipping terminals